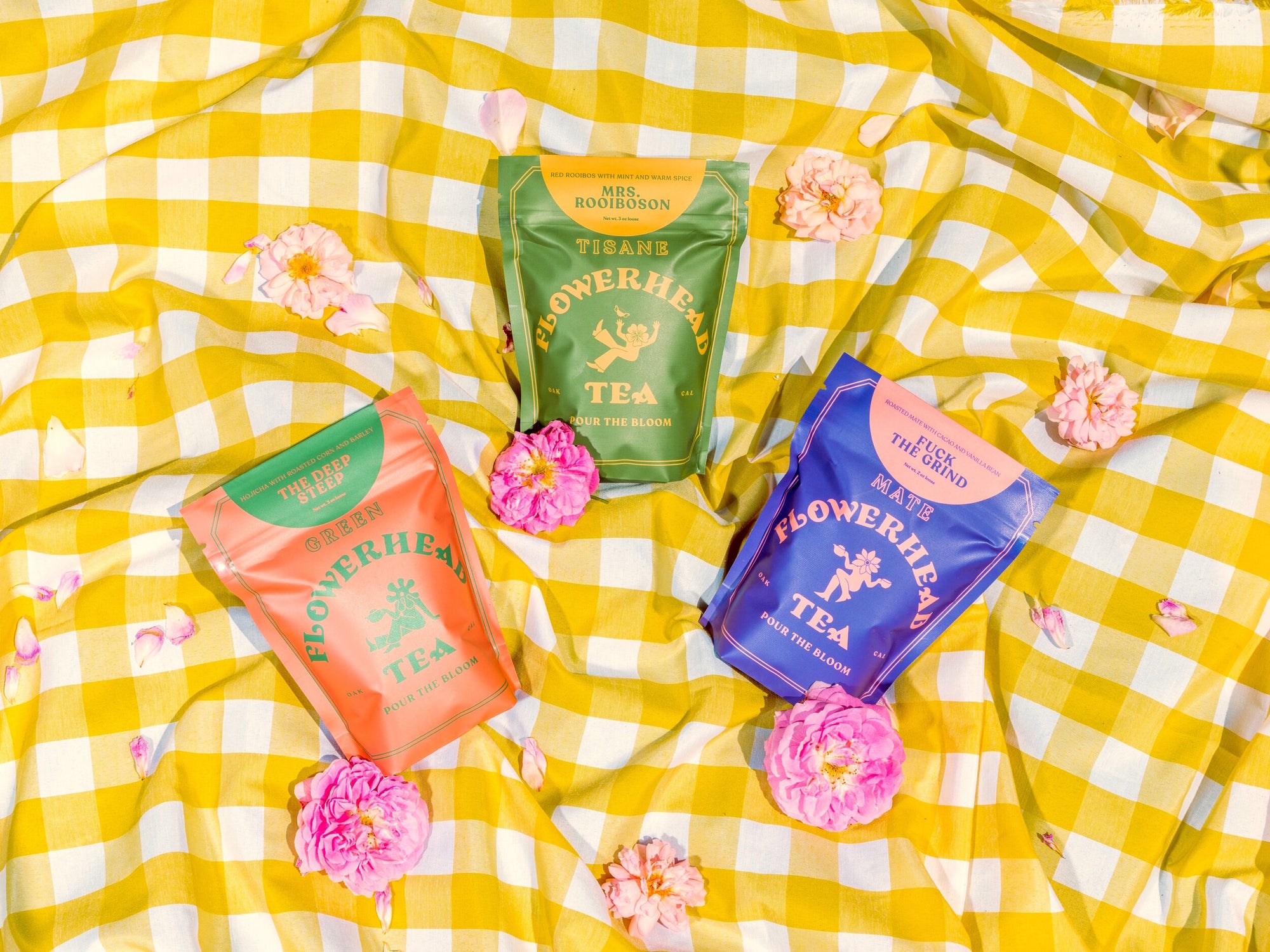 The Originals Bundle
The Flowerhead Originals!
These three blends are super unique and distinct to the Flowerhead brand. You won't find teas like these anywhere else. This bundle is a great opportunity to jumpstart your way into a fun and different tea experience.
Fuck the Grind- (Mate) Roasted mate with vanilla and cacao nibs
The Deep Steep- (Green) Hojicha with corn and barley
Mrs. Rooiboson- (Tisane) Red Rooibos with rose, peppermint and a touch of warm spice
20 - 25 servings per bag.