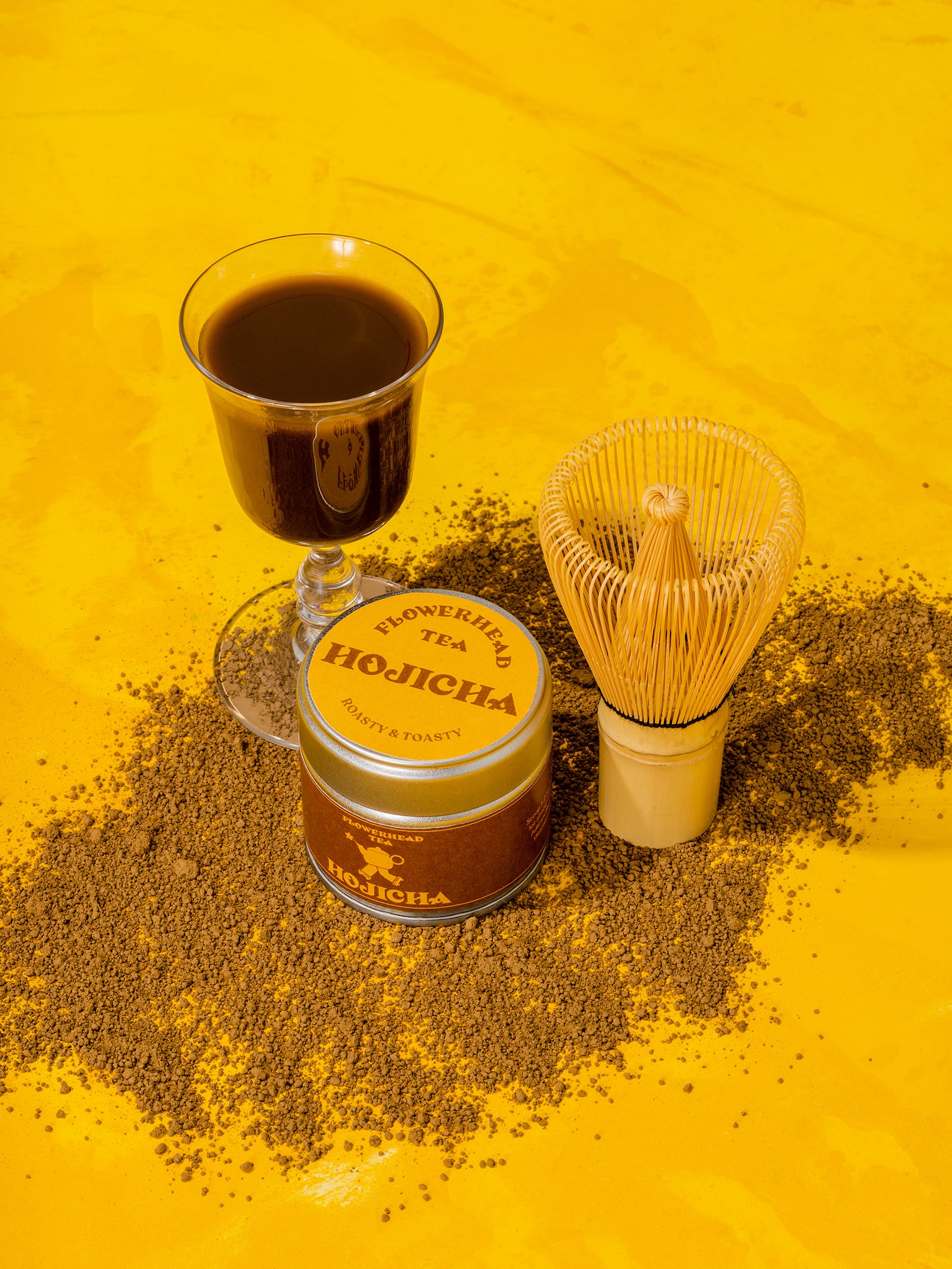 Hojicha Powder
ROASTY & TOASTY
Our holy hojicha is roasty and toasty perfection. This unique roasted green tea has notes of cocoa and caramel, and satisfies tea drinkers, coffee lovers, and even those who prefer a simple hot chocolate. Hojicha is prepared by roasting mature green tea leaves at high temperatures after being steamed. This gives it a special roasted aroma with a nutty and chocolatey sweet taste.

25 grams per tin. 
Great for digestion and keeps your skin looking clear and youthful. Also a curbs sugar cravings!

* These statements have not been evaluated by the FDA. This product does not intend to treat, diagnose, cure, or prevent any disease.