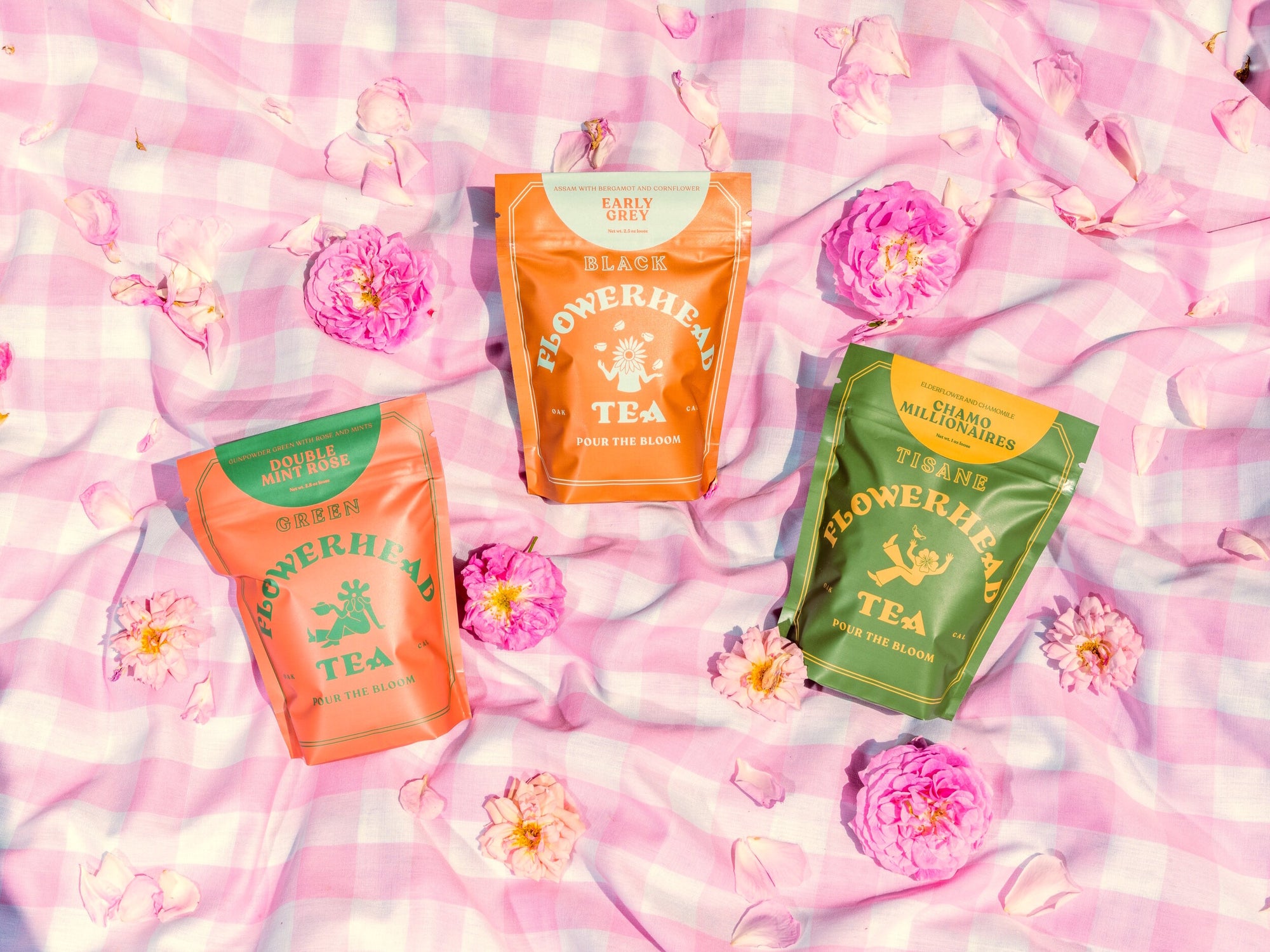 The Classics Bundle
The Flowerhead Classics!
If you are new to tea and having a hard time deciding on what to choose these are our three most popular classic teas bundled together. Its hard not to be pleased with these teas.
Early Grey - (Black) Assam with cornflower, orange peel and bergamot essence
Double Mint Rose - (Green) Gunpowder pearls with spearmint, peppermint, and rose
Chamomillionaires - (Tisane) Chamomile flowers with elderflower blossoms
20 - 25 servings per bag.